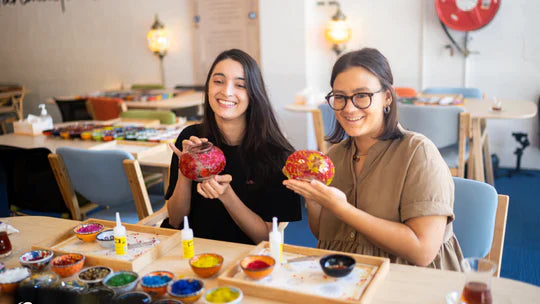 MOSAIC LAMP MAKING WORKSHOPS
About Us
Art Masterclass is a premier, boutique art studio, offering a mix of traditional craft workshops in Canada. We are Canada's first workshop that teaches the centuries-old Turkish Mosaic Art. You can learn how to make your own mosaic lamps at Art Masterclass workshops and take them home with you.

We are proud to have 100% customer satisfaction from the hundreds of workshops we've held since 2021. We consider our customers to be part of our family, and we're always working to provide the best possible experience for them. We're grateful for their support and feedback, and we'll continue to work hard to provide the best possible service.
Perfect 5-star ratings from hundreds of customer reviews.
⭐⭐⭐⭐⭐
All Lamp Types, both for homekit and Workshop